Herbal and Healing Books
---
Treasures of the Dark Maiden
Shamanic Herbal Poems and Prose Poems to Inspire Listening
by Julie Marie Charette Nunn, Crow's Daughter
I am excited to have published my first book, Treasures of the Dark Maiden,
a chap book of my writings over the years. There is at least one selection
for each month of the year.
$15.00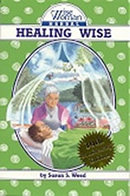 Healing Wise ~ The Wise Woman Herbal
by Susun S. Weed
This is the first herbal I turn to for support when I need it. This book will help you begin to see the beauty and wholeness in yourself right now. Susun challenges many popular stories about healing and offers us a new way, an ancient way, to heal ourselves, The Wise Woman Tradition. She introduces us to six plants, all of which grow right outside our door. This book is rich in plant lore, herbal remedies and simple recipes.
$17.95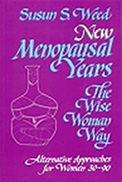 The New Menopausal Years ~The Wise Woman Way
Currently out of stock, email us for more info
by Susun S. Weed
The best book about menopause just got better! Susun has revised and expanded her incredible book after talking to thousands of menopausal women in the past ten years. This book is invaluable to women of all ages and a must for menopausal women. Susun honors the transformational power of menopause in this book. She discusses the many issues it presents and through the six steps of healing offers us a grounded approach to helping ourselves. With Susun's guidance we are introduced to many common herbs that are easy to access and will help us in this process.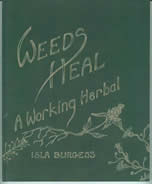 Weed's Heal, A Working Herbal
by Isla Burgess
Currently out of stock, email us for more info
This is a beautiful book. Isla introduces us to a way of discovering the healing properties of the plants, using our senses, simple logic and intuition. She describes 13 plants (common door-yard herbs) offering this wisdom for each of them. This book offers us a beginning, an accessibility to self healing and a deep connection with nature.(Imported from New Zealand, Isla's homeland)
$36.00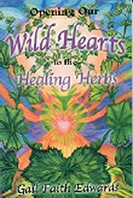 Opening Our Wild Hearts to the Healing Herbs
by Gail Faith Edwards
Currently out of stock, email us for more info
Detailed information on 113 medicinal herbs, magical, spiritual, cosmetic, and practical uses, directions for growing,harvesting, and storing herbs, making medicines in the Wise Woman Tradition.
$13.95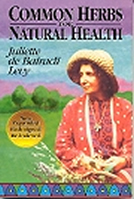 Common Herbs for Natural Health
Currently out of stock, email us for more info
Re-indexed, re-designed, and expanded. Lore and uses for 200 herbs including cosmetic, culinary, and medical recipes. Juliette de Bairacli Levy is famed for her mastery of herbal lore and her many books on living in tune with nature. Foreword by Rosemary Gladstar. 236 pages, index, illustrations.
$11.95
---
Nourishing Herbal Infusions

Nourishing Body Art

Herbal Tinctures