Women and Plants ~ Shamanic Herbal Apprenticeship Program
"I initiated my true self."
I learned how we all are connected with each other and the plants and the energy of the universe."
"I am refreshed, renewed and enlivened."
Email us for an apprenticeship application.
Comprehensive Immersion in the Shamanic Herbal Tradition of
the Wise Woman
Our Farm on Whidbey Island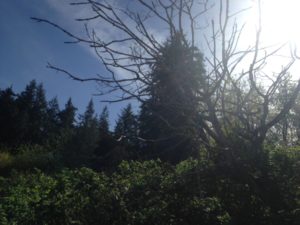 Our session begins May 20-21, 2017
The plants will be your teachers.
Come join us and discover more deeply who you are, craft your life fully and potently, and immerse yourself in the teachings of the shamanic herbal tradition of the wise woman.
Four ~ 4-month sessions over 16 months.
We meet one weekend a month, Saturday and Sunday, 10:30-5:00.
Call or email to request an apprenticeship application ~ 360-579-2319
Women are welcome to begin this apprenticeship at the b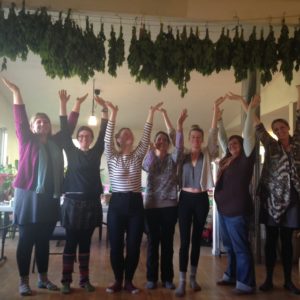 eginning of each 4 -month session and then continue through until they have completed four 4-month sessions. You will be walking the spiral path around the seasons, coming 'round to where you were before, discovering the growth you have made and then moving through a period of initiation before you graduate and are initiated a wise woman, witch, shamanic herbalist.
This is a working apprenticeship.
Apprentices participate in organic gardening, wildcrafting and herbal preparations projects and other tasks involved in running our successful herbal business. You will be helping me prepare and facilitate many of the details of our classes.
What is offered:
A deep exploration of the shamanic herbal tradition of the wise woman.
Shamanic Listening and Journeying
Talking Stick Circle
Optimum nourishment and whole and wild food preparation, including fermented foods and cheese making.
Healing with nourishment
Wildcrafting and herbal medicine making
Seven Medicines
The blood mysteries
The truth about witches
Relationships with plant allies, power animals and goddess archetypes
Tree Wisdom
Ceremonies
Initiation
The nature of money, crafting a business and prosperity principles
Many things yet to be revealed
Green Witch School (Herbal Wisdom Circle) and  The Journey of the Rose are part of this apprenticeship program.
2017 sessions begin……May 20-21 and September 9-10, 2017
Apprenticeship Testimonials:
"I look in the mirror and the woman looking back at me smiles with Wise and Wild eyes."
Kena's Story
I landed on Julie's doorstep in Dec of 2014. I thought I was signing up for an herbal course but found so much more. My long career as a nurse just wasn't working for me and I was experiencing a health challenge that seemed overwhelming. I had been seeking true health for many years, but was progressively declining, so was really looking for answers. I had been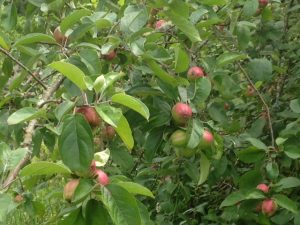 studying herbs on my own, as I always have had a connection to plants but trying to navigate the overwhelming array of information out there was too much. I knew I needed someone to guide me. I was led to Julie in the magical way of the universe! With her guidance, I was encouraged to look deep within and follow my own unique path. We worked on my healing challenge. It was an eventful journey. I listened. I stretched. I grew. I replaced fears with understanding. I learned to trust myself. I now have a clear view on how to continue to find healing and truth through relationship with the plants. Julie is generous with her wisdom. Her skill as a teacher and guide are profound. I have spent many years seeking knowledge and wisdom, including other apprenticeships, universities, community colleges, online college, seminars, workshops and her school was, by far, the most rewarding. I found a deep connection with the plants. I found excellent health. I look in the mirror and the woman looking back at me smiles with Wise and Wild eyes. My path is clear. I give generous praise and deep respect to Julie for her beautiful and wise way of mentoring.
Kena Sohler completed Women and Plants Shamanic Herbal Apprenticeship Program and was initiated April 24, 2016
"I reconnected with my soul."
Christine's Story
I want to express how profound an experience the Woman and Plants Apprenticeship was for me. I feel like I am a completely difference person than I was at the beginning of the program, or perhaps I am just more fully myself. I remember feeling quite lost and isolated. I feel that I have reconnected with my core; perhaps it is as simple as saying that I reconnected with my soul. It was quite a commitment to commute 2.5 hours each way every month, but it was so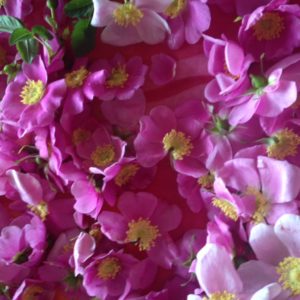 worth it.
I had been trying to get pregnant for several years before starting this program and had done lots of difference alternate medicine approaches and dietary changes. I was much healthier but still hadn't gotten pregnant. I started the program in September, so our second weekend was time to spend with the acre of roses on Julie's land and harvest rose hips. I felt like I really connected in to my womb space and felt nourished by Rose. I came out for an extra day that month and harvested extra rose hips by myself. Those few days felt pretty important.
It was right around that time that my daughter was conceived, and I really believe that Rose helped with that.
This community provided such an amazing environment in which to be pregnant. My daughter accompanied me to the last 5 classes. She loved the drumming and singing.
I am so grateful, and my life is full. As a result of this program, I am ready to step into my power as a wise woman doctor, mother, and one who lives from her heart.
Christine Rose completed Women and Plants Shamanic Herbal Apprenticeship Program and was initiated December 6, 2014.
"I have never received a gift more precious than that of connection with the plants."
Heather's Story
As I began my apprenticeship with you 16 months ago, in September 2012, I knew there was much to uncover, and much work to be done, and yet I never could have imagined all of the beauty that I would discover through our interaction and work. I was so drawn to this hands-on learning style that your programs offer. I was so excited to be able to come to learn, only having to create my application, meet with you to determine if you felt I would be a good fit for the program, hope for acceptance, and then in acceptance agree that I would show up on time every time for our days together.
This felt so delightful and simple to me, and yet somehow I knew that the path to which I have been called and accepted for is not easy. I shed many tears and felt much joy, delight,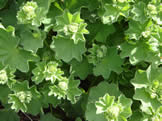 sadness, even ecstasy in our interaction with the plants and in sharing this with you, the other apprentices, and the members of the Herbal Wisdom Circle. I always look forward to and want to be there for our days together. I learned so very much about showing up, and how important this is for me, not just for myself, but for you and the others in the group as well. I learned about my very own preciousness and feel how interconnected we are all with each other, and with the plants and all other beings and energy of the universe. There were many times when I felt challenged, and the learning was so intense. I wasn't sure I could understand what was presented to or asked of me.
I feel I embarked on a spiritual path for which I have been longing my whole life. Through your gentle yet direct guidance, I am still learning, and I continue on this path. When I feel that I may want to stop going, or even get off the path, I feel your passion for the work that we do, and for the goodness and beauty of the plants and all life. I am so grateful for your perseverance. There is so much bounty in the wisdom and tools that you share. We set such powerful, meaningful intentions, work steadily towards them, and fulfill them.
I have never received a gift more precious than that of connection with the plants. The relationship you have cultivated with the plants and trees where you live is a true display of magnanimity! It extends to all those who join you to work with them. As I've learned to breathe and connect with the plants through your guidance, I have felt so much love, healing, and guidance from the plants. In working with my plant allies, I feel they are supporting me in wholeness and in intuition and knowing of myself and how to take good care of myself. I continue to grow and be nourished.
The space that is created by and with you and the plants and your other guides for sharing with others is a space of such beauty, reverence, respect, delight, and magic. I am so grateful also to and for each of the other apprentices and members of the Herbal Wisdom Circle that I have met in this space, and who are called here as well. Here we sing, bask in the light, heal in the darkness, nourish ourselves with infusion and other gifts of the plants, and serve as powerful mirrors for one another.
I love this beautiful opportunity. It continues to grow. As you've added work with Core Shamanism in our practice, I've been the beneficiary of so much more healing and wisdom that you've shared. I feel such a spark of creativity and delight, and such true clarity as you offer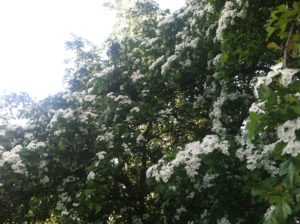 these gifts of healing to others as a hollow bone. More and more I am learning about my true self and gifts, how to be more and more present, what I am called to do, and how I can be a conduit to the light, also a hollow bone.
Just earlier this month, I was initiated by you as a Wise Woman. The initiation ritual was so powerful and meaningful to me. I've never experienced anything like it, and feel my spirit has been longing for this for many years. As I stood next to you and you performed the initiation ritual, I felt so blessed by your strength, wisdom, and kindness, and saw fierceness, magic and mirth all at once in your eyes. I felt a great expansion of my heart and more knowing than ever before of my full potential. I look forward to continuing our work. As a graduate apprentice, with you as a mentor, I begin my career as a shamanic herbalist, developing sacred livelihood. And so it is. Blessed Be. Ho.
In love and gratitude, Heather
Heather Engman completed Women and Plants Shamanic Herbal Apprenticeship Program and was initiated December 8, 2013