Plants of Heart and Meaning
3 Week Home Study Course in Shamanic Herbalism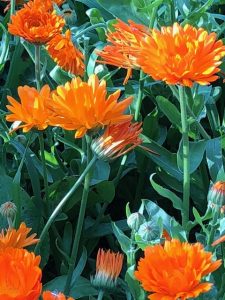 Come join me for some fun out on the earth, listening to the wisdom of the plants, gathering a few plants for herbal crafting and receiving messages from our wild roses here on the land. You will do this course in the sacredness of your own home and garden. You can also do this in the wild spaces near where you live.
Plants of Heart and Meaning will include:
An email once a week with experiential exercises which include shamanic listening and herbal crafting.
Stories and wisdom about plants that connect us with what has heart and meaning for us, including Hawthorne, Rose, Calendula and Apple.
Transforming bitterness and the healing of the heart.
Creative writing exercises to connect you with what has heart and meaning for you.
Messages from the wild roses on my land send in mp3 recordings.
JUST ADDED: Messages from the trees on our land.
So much more that will be revealed once we get started. I really mean this….there is so much to share here about this particular exploration and I can't wait to share it with you!
I will begin sending materials out, Thursday, August 15, 2019-The Full Moon and Lunar Lammas.
The tuition for Plants of Heart and Meaning:
$45-materials and email support
$125-Materials, email support and a individual session at our farm, if you are local, or on the phone, if you are at a distance.