The Journey of the Rose
Immersion in Shamanic Herbalism
"Rose has opened an unexpected portal in my spirit."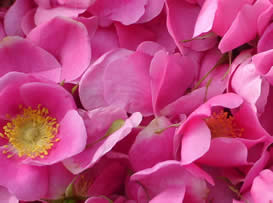 May 15, 2021
This immersion day with the roses is now woven into our Green Witch School.  When you sign up for a year in our Green Witch School Circle, your first day with us is "The Journey of the Rose". 
Our farm on Whidbey Island
From thorny briar to delicate beauty,
come discover how rose mirrors all aspects
of human consciousness.
The Wild Roses on our land will be blooming and
will guide us as we spend time with them, listening,
making herbal preparations and acquainting ourselves
with their mysteries.
We will have a potluck lunch for our meal together.
Nourishing Herbal infusion will also be available throughout the program.
What you will receive when you participate:
*A personal and life changing connection with wild rose, one of our Pacific Northwest native treasures through shamanic listening.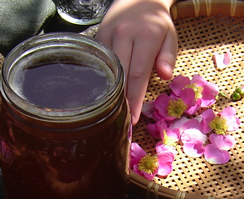 *Herbal preparations you made yourself from wild roses on our land, including sensuous wild rose infused honey, healing wild rose infused oil and anti-viral wild rose tincture and nourishing wild rose infused honey.
*Shamanic teachings of the plants and simple ways to continue to participate in these practices when the weekend is complete.
*A safe and powerful space to connect with who you truly are.
*Information on how wild rose nourishes and heals, including how this plant supports the immune system, reproductive system, energetic system, and nervous system.
*Connections with others in sacred space and co-created ceremony.
*Nourishing local, whole and wild food meals and nourishing herbal infusions.
*Lots of information about local medicinal plants and how to create sustainable, herbal lifeways for yourself, your family and your community.