Wholeness Sessions:

These Sessions are now available in person, on ZOOM or on the phone.
I am now doing a few of these sessions in person.  Check in with me to find out more about that. 
"My life and work have been transformed during the period of my work with Julie; I am indebted to her and her wonderful plant friends for their very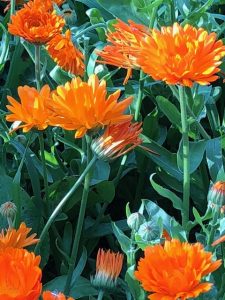 important role in supporting this transformation!"
People come to me to heal physically, emotionally and spiritually.
My approach honors the wholeness of who you are.
Ways that I work and what is offered:
Our land and the plants: When you come to session at our farm on Whidbey, the land and plants will be an integral part of each healing session.  If we are doing a session on the phone, you will participate in guided meditation with the plants and also be guided to connect with the trees where you live.
The Wise Woman Tradition of Healing focusing on wholeness is offered. Also many new perspectives on life and your path that you may not have thought of.
Healing that is substantial because it shines a light on your beauty.
Shamanic Herbalism-Herbalism, the old way, allowing the plants to teach and heal us.
Shamanic Healing (see below***) and how to develop a shamanic practice.
Developing sacred livelihood: What are you called to do in this lifetime?  Who are you when you are in your power?

Singing, Listening: There is always singing.  We sing to begin our session and we sing to close it.  Sometimes the plants will offer you songs.  I hand you the talking stick so that you may speak from your heart and be heard fully. 

Intuitive guidance: I follow my intuition as I work with you and encourage you to listen to your intuition.  I communicate with my shamanic helpers before our session to gain insight into ways to work and I also communicate with my shamanic helpers during our session. 

Sessions are at my farm on Whidbey Island or on the phone.
The cost for an individual session is $150.
I welcome your inquiries about this approach.  You can email me or call me, 425-750-1907.
Shamanic Healing Offered***:
Power Animal Retrieval: A guardian spirit animal that you can call upon for support, wisdom and protection.
Soul Retrieval: A beautiful, deep healing process that reconnects parts of your soul that have been separated from you because of traumatic circumstances or difficult situations. 
Shamanic Extraction: The shamanic release of things that no longer serve you or don't belong.
 Psycho-pomp: Helping the spirits of those passed on to fully transition. (Sometimes, people have died and they don't know they are dead or they don't want to leave or can't leave without some assistance.)
Communication with those who have passed over:I have the ability to talk to those that have died.  This can be beneficial if you are wanting to know why a person left, for communicating with ancestors and for learning more about yourself in relation to people who have died.
And much more…
An individual session is a great way to begin to heal and to discover the shamanic herbal tradition of the wise woman.  If you would like to go deeper into healing, you can do a shamanic mentorship with me.
"Julie has created a very special relationship with the plant beings and they are amazingly available to help in whatever way is needed. I have realized better physical, mental, and spiritual well-being, found ways to let go of deeply rooted neurosis and attachments, and discovered greater clarity and purpose for my life. During these sessions, I have literally seen into the heart of the cosmos, experienced my body radiating brilliant light, and come to understand the work I have to do in vivid, fresh and inspiring ways. My life and work have been transformed during the period of my work with Julie; I am indebted to her and her wonderful plant friends for their very important role in supporting this transformation!"
– Joseph Anderson, Shamanic Practitioner
Shamanic Herbalism ~ Individual Session ~ $150