I have written many Herbal "eBooks" over the years. An eBook is writing that I send to you electronically through email. 
Sometimes they are essays about the seasons and the earth and often they are about a specific plant.
Many of these "eBooks" include recipes for herbal craftin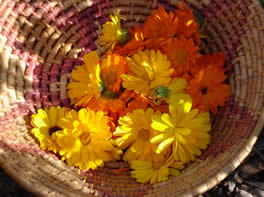 g and also shamanic listening exercises for connecting more deeply with each plant.
I am offering them to you for $5.00 each
The way to order is to click on the PayPal button and add as many as you would like to the cart. 
Then Click Here to send me an email with the list of eBooks you would like. 
Evergreens are Most Potent in the Dead of Winter
Cottonwood Tree Teacher
Dandelion Flower-Herbal Infused Oil
Fermentation, Gut Wisdom and Listening to Intuition
The Green Teachings of the Fairies
Harvesting Nettle
Hawthorne-Lover of Life
I am the Hawk Soaring Over the Land
I will Tend and Water and Pray and Sing
Ignited in Me Was the Wise Woman
Journey of the Rose-A Shamanic Herbal Tale in Three Parts
Shadow and Light
The Practice of Shamanic Herbalism
Oatstraw-Goodness in the Garden
Nourishing Herbal Infusion
Nourishing with Rose
Rose Petal Honey Electuary
St. Joan's Wort-Soul's Journey
Summer Solstice Plants
Cheese Making-From Plant to Animal
Cedar Teacher
Burdock Root Teacher
Dandelion Root-A Potent Ally
Herbal Salve Making
Making Herbal Preparations the Wise Woman Way
Embodiment of Summer
Darkness and Stillness of the Ancient Ones
Autumn's Questioning