Silent and Healing Night
3 Week Home Study Course in Shamanic Herbalism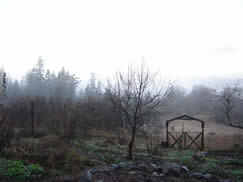 A home study course to connect you with this dark time of year and the peace you will find when you explore your natural surroundings and your inner landscape.
Winter brings the inward journey and as the holidays approach it becomes such a busy time. This course is offered so that you can connect in with the healing energy of the winter and the darkness.
What is offered:
Work with story medicine and shamanic writing exercises.
Shamanic Journeys inward and deep listening outside on the earth.
The wisdom of the void and the holy darkness.
Healing with Nourishment including, nourishing herbs and food to nurture well-being and the shamanic nourishing qualities.
Wildcrafting and herbal crafting ideas for this time of year.
The practice of gratitude.
Things yet to be revealed.
When you register, you will receive eBooks each week filled with experiential exercises and lots of information.
Themes for each week:
Week 1-The Holy Darkness
Week 2-Not Knowing
Week 3-Wisdom
Silent and Healing Night ~ Materials and Email Support ~ $50
Silent and Healing Night ~ Materials and One individual session at our farm or on the phone ~ $125