Darkness and the Stillness of the Ancient Ones ~ Shamanic Listening Exercises
The time between Halloween and the end of January is the time of darkness and depth. It is beneficial during this time of year to observe and recognize the quality of stillness through a connection with the stones~the minerals~the ancient ones.
Shamanic Exercise: The Stones ~ The Ancient Ones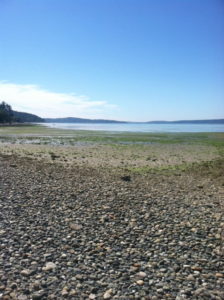 Find a place to walk and sit where there are stones; a beach, a park, even a gravel driveway or road is fine.
For 20 minutes or so, observe the stones. It is okay to pick them up, but put them back when you are finished.
Bring your attention to your breath from time to time.
You are listening to the stones, the ancient ones. Allow your perception to be open. What do you experience? What do you feel? What do you see in the stones? Who are the stones?
When this is complete, offer gratitude.
Shamanic Exercise ~ Mineral Richness of the Plant Beings
Prepare herbal infusion with a nourishing herb. Stinging Nettle or Oatstraw are good choices. Please contact me if these are not available in your bio-region. Nourishing Herbal Infusion is prepared with one ounce of dry herb steeped in 1 quart of boiling water for 4-12 hours, overnight is very good, then strained.
As the cell walls of the plant open in the boiling water, the stones~the minerals are released.
Drink this nourishing herbal infusion and once again listen to the stones~the minerals~the ancient ones.
Allow yourself to connect with the stillness of these beings, as you sip this nourishing herbal infusion.
When this is complete, offer gratitude.
May you be enriched by the deep stillness of winter.
May it be in Beauty.