Full Moon Plant Mysteries
Home Study Course
An opportunity to weave Shamanic Herbalism with the Energies of the Moon. Each month just before the Full Moon, I will send out through email, an assignment that will include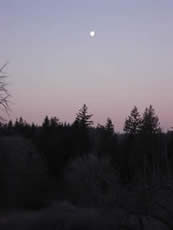 journeys, recipes and creative exercises. Each moon will be focused on
one plant.
You can sign up for one moon, three moons or thirteen moons.
A Year of Full Moons:
January 12, 2017 ~ Pine Needle Moon, Standing Strong, The Secret Language of Pine, Peace
February 10, 2017~Cottonwood Moon, Turning Fear into Inspiration, Divinatory Inspiration
March 12, 2017~Nettle Moon, Change and Transformation
April 10, 2017~Violet Moon
May 10, 2017~Wild Wild Rose Moon, Breathing the Breath of Rose, Rose in All Its Intricacy, Receiving all that Rose has to offer, Nourishing with Rose
June 9, 2017~Honey Moon, In Harmony with the Bees, our Flowering/Our Opening, Kindling Enchantment
July 8, 2017~Lavender Moon, Lavender in the Moonlight, The Singing Moon
August 7, 20107~Apple Moon, the Breath of Apple, Embody Apple Tree, Apple's Initiation/Persephone's Teachings
September 6, 2017~Being Humble, Embodiment and Self Love, Calendula is Most Potent in September
October 5, 2017~Burdock Moon, Expanding into Healing, Healing in the Dark, Dissolving into One
November 3, 2017~Dandelion Moon, Journey to Your Rootedness, Walking Rootedness, Toasting to the Fullness of Life
December 3, 2017~Becoming like Cedar, The Holy One, I Heard the Silent Call of Cedar
When you sign up for this offering, the materials will be sent 2-3 days before the Full Moon.