New Offering!
Herbal Wisdom ~ Open Circle
March 10, 2018 ~ Whidbey Island
I am offering an Herbal Wisdom Open Circle on March 10, 2018 for all of you wonderful people I have connected with who would like to come participate in our programs and who wish to come to a one day event.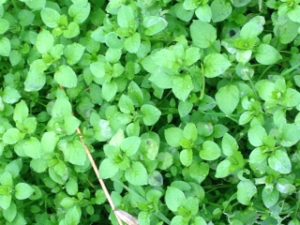 This Herbal Wisdom Open Circle takes place at our farm on Whidbey Island on Saturday, March 10, 2018, 10:30 -3:30. It will during the time when the green is emerging.  When the nettle starts to come forth and the springtime energies are quickening.  We will complete our day with a delicious meal.
This is a great opportunity to come find out more about the shamanic herbalism practices that are being shared in our mystery school. It is an opportunity to pass the talking stick and connect with like minded, vibrant people who love the earth as much as you do.
To register for Herbal Wisdom Open Circle, reply to this email and I can send you a paypal money request. The tuition is $95. I hope to have this up on my website in the next few days as well. And, feel free to pass this email along to others.
May we trust that we are being guided by more than we know and that healing and love are all around us.
Here are some things offered in Herbal Wisdom Open Circle:
Shamanic listening with the plants, simple practices where you can hear the plants voices and receive wisdom.
The practice of listening, connecting, gathering, preparing and utilizing herbs for nourishment and healing.
Herbal preparations that you made from plants you gathered yourself. You will also learn how to make other herbal preparations simply at home.
Simple ways to utilize plants for nourishment and healing.
Identifying and harvesting wild plants. Many of these most likely grow in your yards and gardens.
The art of wildcrafting.
Learning how to harvest plants in all seasons and the gifts each season brings to our wholeness.
Nourishing herbal infusions. You will learn to make these at home and the great benefits.
Talking stick circle.
A gourmet whole and wild foods lunch made entirely from scratch from organic, local ingredients is provided.
Opportunity to gather with like minded folks who treasure our earth as much as you do.
Vibrant conversations about wise woman ways, healing and in depth discussions about herbs and their uses.
Herbal Wisdom Open Circle ~ $95