The Teachings of Autumn ~ Shamanic Herbal Circle
November 10, 2018 ~ Our farm on South Whidbey Island
Come join us in circle to cultivate a connection with the wild roses, the plants and the land.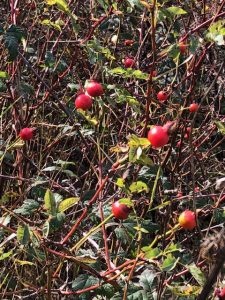 Here are a few of the things that will be offered:
Shamanic listening with the plants, simple practices where you can hear the plants voices and receive wisdom.
The practice of listening, connecting, gathering, preparing and utilizing herbs for nourishment and healing. We'll make something that you can take home.
Talking stick circle.
A gourmet whole and wild foods lunch made entirely from scratch from organic, local ingredients is provided.
Opportunity to gather with like minded folks who treasure our earth as much as you do.
Vibrant conversations about wise woman ways, healing and in depth discussions about herbs and their uses.
Sharing of the deep, dark, wisdom of the earth during this autumn time.
Things yet to be revealed…
We begin at 10:30 am and go until about 3:30 pm.
Tuition is $105