Your Sacred Livelihood,
Weaving the Wisdom of Nature and Possibility Practice
"Julie is a connector to the plants and creates a safe, supportive space."
"I discovered greater purpose and clarity in my life."
"My life is transformed."
Dear Magnificent One,
When you sign up for this program, it is the beginning of something big. You will take the leap to express your sacred livelihood in the world. Through this mentoring course, you will be delving deep into who you really are. You will be connecting with your soul's calling and that divine spark within you that yearns to grow and glow in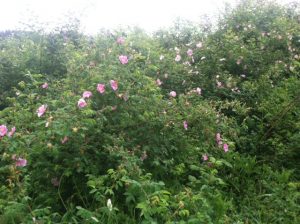 the world.
Your Sacred Livelihood offers mentorship so that you may access, kindle and cultivate all that you are, all that you are meant to be and to express this as a part of the world that is shifting its consciousness. Your commitment to this path is also a commitment to making the world a better place for everyone.
Communion with Nature: One of the unique aspects of this course is an opportunity to be in communion with nature, on-goingly. As the seasons shift and change and as you step outside your door and participate in experiential listening exercises, you will begin to experience how nature is a mirror for your expansive inner potential.
Creativity: There will be many creative exercises and ways that you may explore your sacred livelihood. Creativity happens in relationship. Once you decide and then begin to explore, connect and actively participate in this mentorship and these exercises, there the divine spark of your creativity will be ignited.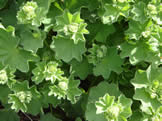 Intuition: The most important aspect of this mentoring course is you and what calls you. This cannot be scripted ahead of time. This course is designed to allow the teachings that will best serve you to come through. I will be listening to you, to my intuition and to the wisdom of my compassionate helpers to provide the best possible guidance for you in this mentoring course. You will learn to access and listen to the quiet voice of intuition so that you will know the best possible pathway to your sacred livelihood.
Your Sacred Livelihood: You are living this right now whether you think you are or not. There are clues to this everywhere in your life and sometimes your greatest challenges are really your soul calling you into the life you are meant to live. As you express yourself bigger and deeper, you will be guided into the ease of living your sacred livelihood.
What is offered in Your Sacred Livelihood:
Monthly emails with nature connection exercises, creative exercises, writing exercises etc.
12 monthly individual sessions, at our farm if you are local or on the phone (perhaps Zoom) if you are at a distance.
Connection with me through email as often as you like.
Each mentorship is deeply personal and guided intuitively through my connections with my shamanic helpers, my intuition, my connections with the plants and nature and my 40 years experience as a teacher.
Tuition is $1540.  Tuition includes all materials and 12 individual sessions.