I have always been an optimistic person. And yet, life experiences have created patterns of resentment in me that have affected my well-being. I have learned to be more honest about my life and what I am feeling and experiencing.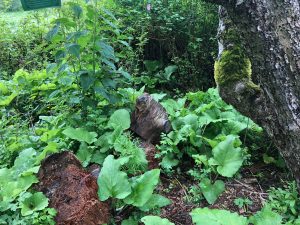 People write about spiritual bypassing. This is the idea that we don't allow ourselves to feel everything, acknowledge struggles or wrong doing etc. I understand this type of being. As an optimist, I always want to look for the good. And in the past this has kept me from expressing deeply the feeling I have experienced.
So when I embarked on a healing journey of learning to live a true and deeply connected life, I began to see the suffering that I have experienced and also inflicted on others. I am a deeply feeling person and through a path of learning to be radically honest, I have allowed myself to experience pain deeply. I really feel like I am a beginner at this. I don't know that much about how to grieve yet.
I recently participated in a grief tending ritual. In this safe space, I was able to go into the well of grief that I feel, to begin to explore the deep feelings of loss and upset. A beginning.
It is through my journey of acknowledging and feeling deeply, experiencing great loss and suffering that I can truly know the feeling of gratitude.
A couple of people come to mind…Toni Stone, a teacher of mine that recently died, relentlessly taught me about being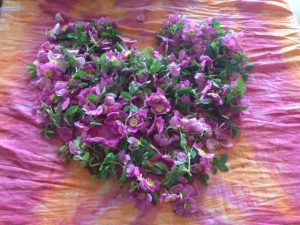 grateful. I remember her talking about how Brother David Steindl-Rast said that we are given everything. And she mentioned Jean Achterberg said that to be grateful is to move from worried mind into the experience of divine mind.
Over the years, I have developed some gratitude practices and I feel moved to share them with you here.
Ways of expressing Gratitude:
A blessing before meals-Tad and I sing a blessing before our meals and then we each speak three gratitudes. We have been doing this for many years now.
Gratitudes when you are having a conflict-I have been married for 30 years now. As you may know if you have been in a relationship, that conflicts happen. So, sometimes after a bit of arguing, especially if it is on the phone, we each say three gratitudes. This helps us appreciate each other even if we aren't particularly happy at the moment.
A gratitude journal-There are many ways you can do this. Be creative. You can list what you are grateful for. I am grateful for________. Ten or more every night. The way I am doing it right now is to write a paragraph or two every night. A little story about things that went well for me that day. This is really a good one. There was a day a week ago where it wasn't such a good day, there were many frustrations and deep feelings, but when I sat down to write, I found some good in that day and it shifted my perspective.
A gratitude dinner-It is lovely. While you are eating, you go around and people speak gratitudes for the whole meal. What I remember experiencing from this is that the gratitudes go deeper and deeper and this expands the feelings of connectedness with everyone.
When I harvested plants for food and healing, I ask permission. This stops me for a minute to acknowledge the plants, that they are beings like me. And when I harvest I say thank you. Recently, I have had some physical challenges. The roses on our land, have supported me in healing. Just last week when I was down in our thicket of roses, I felt so moved by their grace that all I could do was say thank you. Whenever I am in my garden or out on the land now, I say thank you to the trees and the land.
Tithing-I tithe 10% of all of the money that I receive. This is a practice I have done for many years. Tithing is different than giving to charity. Giving to charity is a wonderful practice and I do that too. Tithing is giving, not to a need, but to what feeds you. The benefits of this practice are immense. Because of it, I have a deeper trust in life, that it will work out. The only way to discover the benefits of tithing are to give it a try. Give 10% of all the money that comes to you for a couple of months. As you are doing this, keep a journal of what you received during this time, money, gifts, things working out etc.
Write thank you notes. Say thank you to those people who have supported you. Notice that you are being supported.
Sometimes life feels just too difficult to manage. I understand. I acknowledge that there is so much suffering in the world, with Covid, with political unrest, with violence, depression, anxiety etc. To be grateful during very difficult times is possible. If you are suffering, you can be grateful that you are breathing, for the breath of the plants that flows through you. Just that could help you.
Give thanks for those that have gone before, our ancestors, our teachers, our parents, our lineage. Acknowledge that as we are given everything, we also cannot do anything alone.  We are always helped in our way in life.
And notice the plants growing around you. What is growing? Not whether it should be there or not, or what can I do with this plant? attitude, but simply acknowledge each plant, under your feet, next to you, above you. And say thank you.
I am so grateful for the opportunity to share these practices with you. What other ways can you think of to express gratitude?
May it be in Beauty.
Peace and Abundant Green Blessings, Julie
A couple of gratitude resources:
Braiding Sweetgrass by Robin Wall Kimmerer
Extreme Prospering and many other books by Toni Stone
Brother David Steindl-Rast–https://gratefulness.org/brother-david/about-brother-david/  and Brother David's You Tube video-"A Good Day"
As I am writing, I am thinking of all the beings that live near me. I made a list for the fun of it.
I live with these beings…
sweet husband
goats
cats
hawks
eagles
osprey
ravens
geese
heron
rabbit
deer
rodents
songbirds
robins
bats
dragonflies
bees
wasps
wonderful neighbors
wild roses
nettle
douglas fir
cedar

maple
beech
birch
cherry
Hawthorne
apple
hazel
plum
pine
blackberries
red elder
blue elder
burdock
mullein
lemon balm
marshmallow
little mallow
lavender
hyssop
calendula
pleurisy root
comfrey
violet
strawberry
raspberry
roses
dandelion
chickweed
cleavers
agrimony
motherwort
solomen seal
lovage
angelica
hollyhock
cronewort
elecampane
sorrel
buttercup
collards
kale
heart's ease
pansies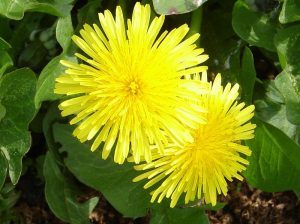 parsley
bay leaves
sage
rue
wild carrot
willow
vervain
rhubarb
red dock
yellow dock
plantain
self heal
bergamot
feverfew
costmary
thyme
oregano
oxeye daisy
pear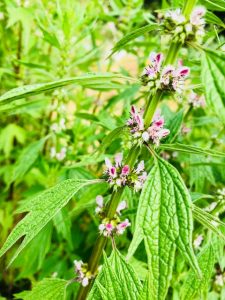 crabapple
salmonberry
alder
thistle
corn salad
mint
St. Joan's Wort
lady's mantle
poppy
evening primrose
yarrow
lilac
grasses
so many
so many more
so grateful…